Buddhism for the Modern World – An International Festival of Meditation, Teachings and Empowerments
Everyone is welcome to the NKT-IKBU International Summer Festival 2014 at Manjushri Kadampa Meditation Centre, UK.
Following Buddha's Path
The Blessing Empowerment of Buddha Shakyamuni and teachings on Part One of How to Transform Your Life
with Gen-la Kelsang Dekyong
Completing the Journey
Bodhisattva Vow Ceremony and teachings on Part Two of How to Transform Your Life with Gen-la Kelsang Khyenrab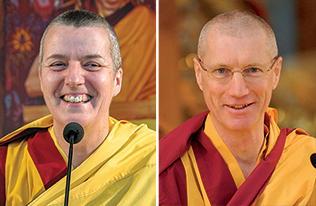 "Through practicing the instructions presented in this book we can transform our life from a state of misery into one of pure and everlasting happiness."  – Venerable Geshe Kelsang Gyatso
Enjoy a summer holiday with a difference. Spend some inspiring time in the English Lake District with people from all over the world developing inner peace through the practices of modern Buddhism.Come away refreshed, invigorated and inspired – equipped with the essential tools to transform your everyday life into a meaningful spiritual path that brings immense benefit to both yourself and those with whom you live and work.
You can attend either week of the Festival or both together – or come for just a few days.
Both weeks are open to everyone and suitable for all levels.